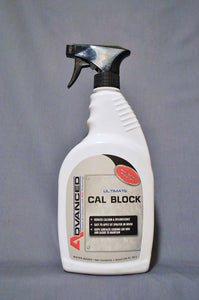 ADVANCED Sealers and Cleaners
Ultimate Cal Block
Sale price
$40.00
Regular price
$50.00
Ultimate Cal Block- This new AC Technology gives you a safe, non-toxic, multi-surface protectant that is specially formulated to "Block" and "Reduce" hard water calcium build-up and efflorescence. Ultimate Cal Block will safely protect all kinds of surfaces such as glass, shower doors, ceramic and porcelain tile, sinks, faucets, pool tiles, grout, natural stone, masonry, metal and more.
'MULTI-SURFACE PROTECTANT'
SPRAY ON ANYTHING – ANYWHERE!
 Keeps surfaces looking like new and easier to maintain!